Are you tired of empty talks that just fill the space for no particular reason? Okay, this sounds like a cliche marketing sentence but if you ever wondered how it would be to just stay silent, you may be interested in silent zen meditation, which this retreat offers.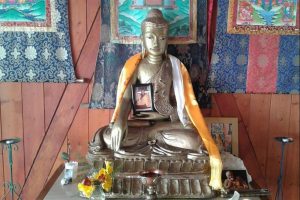 The retreat organizers say:
"A week dedicated to the practice of silent meditation, Yin Yoga and mindful walks in the serene and scented hills of Serra de Monchique, in Algarve, Portugal.
This is a rare moment to connect at a deeper level with your own heart and mind, free from the dispersion or distraction that seems to fill much of our everyday lives."
Learn more about the 8 Day Silent Zen Meditation and Yin Yoga Retreat.