If a week in the countryside of Southern France, days filled with yoga and nature hikes sound appealing to you, this retreat is a good option. You will be staying near Lac Montbel and will have local and organic vegetarian meals.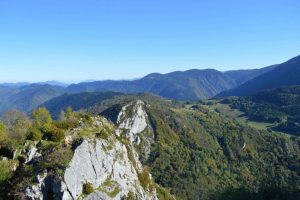 The retreat organizers say:
"You are most welcome to join us at our authentic French country estate! All year round we offer high-quality yoga and meditation retreats and teacher training modules within a unique environment and beautiful nature.
Different styles of yoga practice will be offered of high quality, adapted to individuals' needs and aimed at deepening your practice and perspective on yoga.
Our yoga retreats and courses are outstanding in the instruction and guidance, especially in meditation and philosophy."
Learn more about the 8 Day 'Back to Nature' Yoga & Hiking Retreat.