Starting the new year with a clear state of mind in the beautiful Dartmoor? Yes.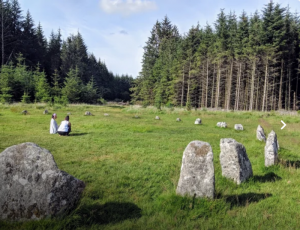 The retreat organizers say:
"Beautiful souls, Aluna Healing invites you to join them for a very special retreat to cleanse and replenish the light within, within the transition into a new year cycle. This is an invitation to cleanse and renew yourself within a magical ancient landscape, infused with spiritual practice, held within a sacred container of love and wisdom. The group will be delving into some gentle yet profound healing journeys imbued with ancient wisdom, nature connection, Dartmoor's mystical landscapes and stone circles, sound healing, breathwork, meditation, and yoga."
Learn more about the 7 Days Cleanse, Replenish the Light Within New Year Detox & Shamanic Retreat.