An opportunity for you to explore your feminine energy while connecting with other women. They also offer access to an online community afterward so that you can stay connected.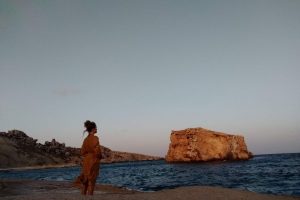 The retreat organizers say:
"A 7-day retreat that is encouraging and uplifting one another to step up and into the life of your dreams, while sharing your natural gifts and living a life with purpose.
The strength of women coming together, connecting through dreams and visions is immense and awakens a deep inner knowing within all of us. A lot of this inner knowing is awakened and found within the womb – a portal to birth new life and visions.
When women are connected with their (physical/energetic) wombs, we are connected to our deep inner knowing and dream consciousness."
Learn more about the 7 Day "Dreaming From the Womb Retreat" with Mayan Calendar.