It sounds like this will be more like a therapy group session with good scenery.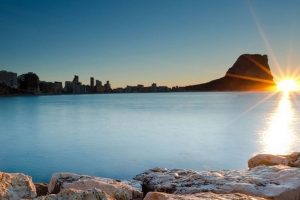 The retreat organizers say:
"ATHENA Center – Where you become your own goddess of wisdom, courage, and inspiration.
Join the female emotional healing, inner connection, and transformation retreat set in the foothills of Calpe, Spain.
You don't leave feeling better for a while, you leave a changed person!
One who is self-assured, confident, focused and most importantly LOVED – by self…
If you are tired of struggling with anxiety, are heartbroken, have insecurities, feel emptiness or are engaging in relationships or behaviors that just hurt you.