A Reiki focused retreat… You will learn the principles of Reiki and its history. They offer vegan meals.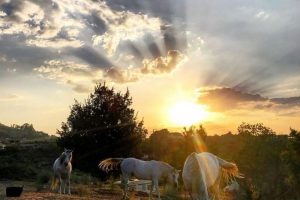 The retreat organizers say:
"Coming to do a Reiki course with us, you will be immersed in everything Reiki, get loads of practice and have the opportunity to ask as many questions as you need to.
You will be in a safe and protective environment with all your needs taken care of, so that all you need to do is focus on your own inner healing."
Learn more about the 5 Day Reiki Level 1 Training & Yoga Retreat.