The goal of this retreat is to relax deeply. Does anyone need that? If you need a quick weekend retreat to relax, you may want to check this out…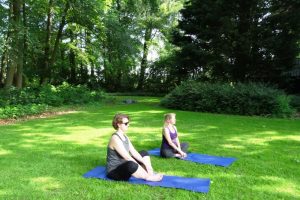 The retreat organizers say:
"Do you want to enjoy the feeling of deep relaxation?
Join Andere Boeg on this retreat for a yoga retreat that is specifically designed to relax deeply. You will stay in an erstwhile coach house in Twello, with its splendid garden and walking trails in the neighborhood.
Feel the relaxation and serenity of this location and experience the special meditative atmosphere in the comfortable yoga room. This is the place to re-activate the vital life flow that is present in each person.​"
Learn more about the 3 Day 'Deeply Relax' Yoga & Meditation Retreat.