A great chance to celebrate the summer solstice at a 100 year old villa in beautiful surroundings with just 150 people in attendance for an intimate atmosphere.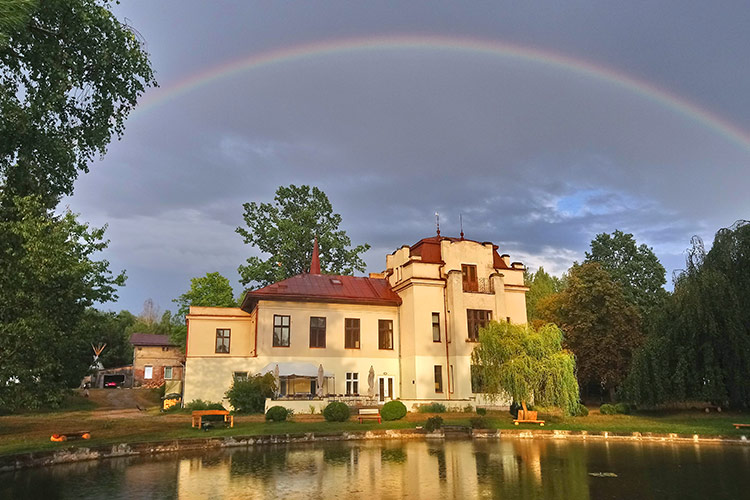 The festival organisers say:
'This festival is the first five-day international meeting of spontaneous dance in the Czech Republic. Spontaneous dance is the connection of the authentic energy of each one of us with the energy of the group, tribe and the energy of Mother Earth.
At the gathering you will find a unique mixture of carefully selected Czech and international artists – dance guides, DJs, musicians and masters of meditation, yoga and massages. You will meet them and a lot of other beautiful people at the dance concerts, dance journeys, workshops, intimate concerts, musical spontaneous meetings, relaxations, meditations and all the moments of presence…'
Learn more about the Sacred Dance Gathering!