The MOON FEAST 'Lasya' & Kaleidoskop With Josefine Wandel organizers say (according to Google Translate):
" 'Lasya'    WS I
​​Indian Fusion Technique & Combinations on the subject of femininity       Level: from good beginners
Josefine teaches here first Indian Fusion technique in Lasya quality – the feminine, feminine, strong and elegant aspect of the dance. We concentrate on complex isolations, gorgeous poses, flowing twists, strong posture, graceful layerings and elegant traveling.
After that you are asked – what does femininity mean to you? Here is a short journaling exercise. Afterwards, we combine the learned technique into beautiful combinations in preparation for the kaleidoscope choreography of the second workshop.
*
Indian Fusion Kaleidoscope   WS II
Choreography on femininity   Level: from good intermediate
In this workshop you will develop a unique Indian Fusion choreography on femininity … Why unique? Because you develop the choreography for some parts yourself – based on Josefine's kaleidoscope principle.
You learn choreography parts designed by Josefine, then you develop under precise guidance of Josefine combinations, alone – and in a team with other dance students. You integrate your own interpretation of femininity and bring your own movements and ideas into the choreography. Finally, Josefine will work with you on formations that will make your choreography shine and unite it into a mesmerizing kaleidoscope.
This workshop can only be completed in previous participation in the first workshop 'Lasya'."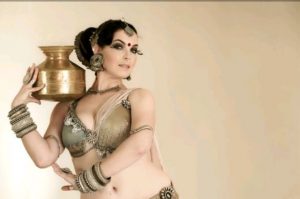 Learn more about the MOON FEAST 'Lasya' & Kaleidoskop With Josefine Wandel.