For now, we don't have any information on future editions of this event…
The ATS® Berlin Challenge organizers say:
"It's with great joy and excitement that Anna, Kelley, and I proudly announce you the birth of the ATS® Berlin Challenge.
This will be an event dedicated to the studying of ATS® with Kelley Beeston, the person who's been following the training and progresses of each and every one of us.
We decided to create this event in order to give you the possibility of meeting us, learning from and with us, and in order to meet every other dancer who will choose to share the love for our community. And of course, we are working on a surprise that will make our event a challenge for you all!"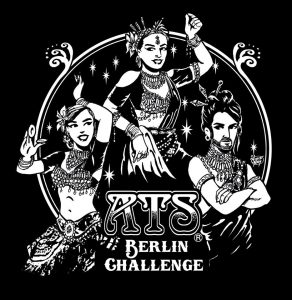 Learn more about the ATS® Berlin Challenge.