The Sadhaka Tantra Festival is one of many interesting events happening at the Sadhaka retreat center in France this summer.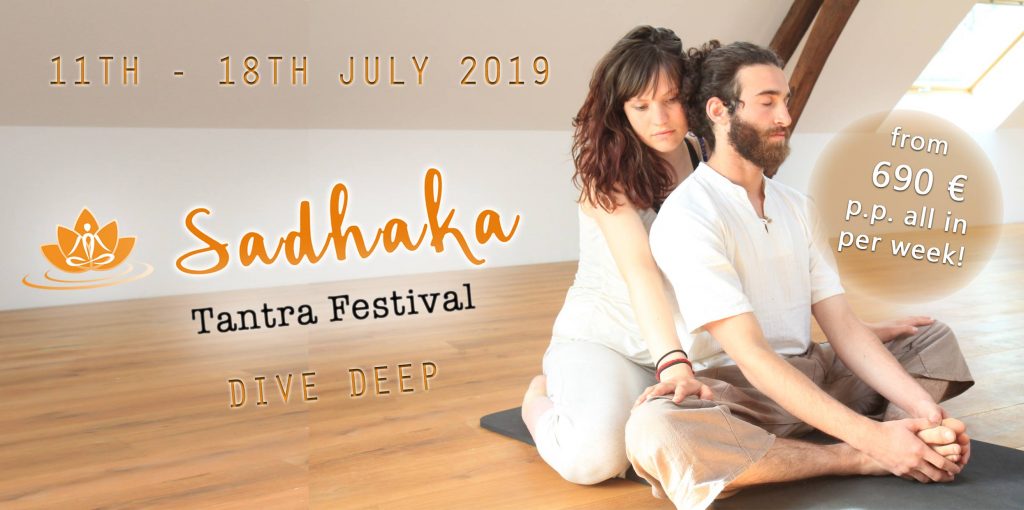 The festival organisers say:
'Unique in the world! An intimate festival accepting just 50 like-minded participants, facilitated by 10 Tantra teachers and healers.
'Throughout this exclusive festival we will be diving deep! You can expect full spirit, meaningful interactions, connectivity, loving and sharing experiences. Some of the best known facilitators in Tantra will offer their knowledge and dedication for you to find your inner guidance, and create more meaningful relationships within yourself and with others.
'Sadhaka is a retreat center with a wide range of Tantra, Yoga & Creative courses in the green heart of France. Tantra Yoga teacher Wim Molinello &  Chandra Patricia Benjamins  created on their 12 acres domain Le Moulin, 2,5 h. south of Paris, a comfortable and energy neutral home, including 3 yoga halls, 1 to 6 person rooms, campsite, a sauna and natural swimming lake. You enjoy daily organic vegetarian meals. A wonderful healing place where you feel welcome, safe and easily at home. 
From 690 € all inclusive.
'You can extend your Tantra experience with an in-depth training prior or following the festival such as Tibetan tantra Massage, Tantra Yoga, Tantra Kama Sutra, Shibari, Certified Pranic Healing and Shiatsu Massage course."
Learn more about the Sadhaka Tantra Festival and Retreat Center!