(2020 dates to be confirmed)
We don't know much about Psylocibin since it is still new. This year will be their 3rd event. The last year's organization looks fun, reviews seem exciting and they have a good line-up.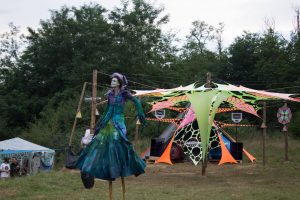 The organizers say:
"Let's write together another chapter of this wonderful story called PsyloCibin!
We need to recreate every little detail of this magical universe full of mystique energies, good vibrations and unique moments spent somewhere near Cibin river with great people dancing all night on an entire madness of psytrance rhythms in front of really big speakers, and after that to bring all of this to a new place and make all those things bigger and better than ever.
This festival edition it's a new beginning for all of us, a new chance to structure all the new information learned from the past and to learn some new ones for the future."
Learn more about the Psylocibin.