For now, we don't have any information on future editions of this event…
Tribal Talisman Festival offers 36 hours of dance! Are you interested in ATS®, tribal fusion, Indian fusion, old school tribal or belly dance history? If so, you should check their website!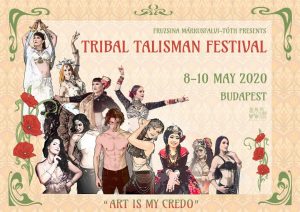 The organizers say:
"A weekend of mixed level tribal belly dance workshops open to beginners, experienced dancers and teachers.
Expand your tribal belly dance universe with building your community, make friendships, party, connect other dancers in Budapest, Hungary!
​Bring home the new knowledge as a Talisman!"
Learn more about the Tribal Talisman Festival.