Tribal Talisman Festival offers 3 packages: Intensive Package, Tribal Fusion Package and Dark Fusion Performance Package. Basically you can tailor your own event!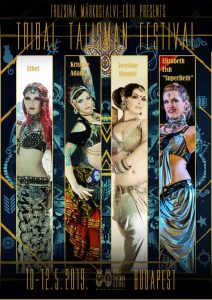 The organizers say:
"A weekend of mixed level tribal belly dance workshops open to beginners, experienced dancers and teachers.
Expand your tribal belly dance universe with building your community, make friendships, party, connect other dancers in Budapest, Hungary!
​Bring home the new knowledge as a talisman!"
Learn more about the Tribal Talisman Festival.
Here is their Facebook Event Page.