Dates To Be Announced
Leipzig Contact Improvisation organizers say:
"Come for 3 days of very affordable dancing in Leipzig! A straightforward little contact festival with classes and jams. A diverse group of classes will be led by Leipzig-based contact improvisation teachers during the day on Saturday and Sunday. Evening Jams on Friday, Saturday, and Sunday will be open spaces for exploring, with a short facilitated opening to get things started.
The festival will take place in a gym hall in the Lindenau district. Visitors from outside of Leipzig will be hosted by local dancers (bring a sleeping bag and sleeping pad!).
You'll be on your own for food, but the festival will be quite near Karl Heine Street, which has lots of restaurants, cafes, and grocery stores (including a nice bio shop)."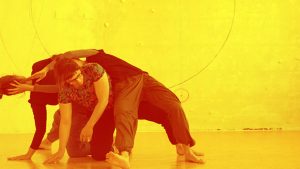 Learn more about the Leipzig Contact Improvisation.