In this retreat, in addition to practicing yoga and meditation, you will explore Mediterranean cuisine and join wine tastings if you'd like.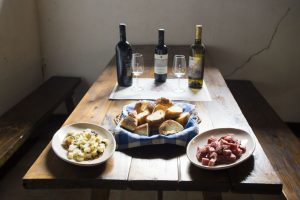 The retreat organizers say:
"Known as the "white city", Ostuni is considered a gem nestled in the heart of Apulia. She is not far from the famous Alberobello, and her beach has been voted the most beautiful in Italy.
With us, you'll become part of this community, that for centuries have handed down traditions and flavours.
This is a very special yoga vacation. One that will make you become part of something bigger than yourself. It is not just a journey within yourself, but also a journey in time and space.
A journey that starts walking down a narrow street, looking up towards the white walls before your eyes, where Ostuni waits for you, appearing between the trees, greetings from afar with her amazing purity and, almost like a lighthouse, indicatating the path to follow to arrive at her heart."
Find out more about the 8 Day Yoga Retreat & Explore Tour in Puglia, Italy.