In this retreat you will get the chance to learn more about yoga, hike along the cliffs, meditate, and explore wonderful beaches.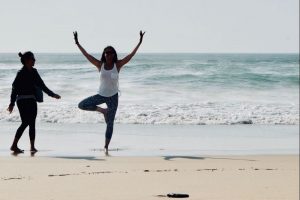 The retreat organizers say:
"Joy and happiness, that is your true nature, how do you connect with that again?
Join us on this 7-day retreat in Europe's most beautiful nature reserve in Costa Vicentina.
Strengthen your body, mind, and soul, and learn how to cultivate inner peace while reconnecting with your true self in this magical landscape.
Because we all want a healthy, happy life!"
Find out more about the 7 Day Relax & Discover Yoga Retreat in Portugal.