Yoga is the core part of this retreat. You will start your day with a yoga session and end it on the rooftop terrace with yoga. You will get the chance to try different yoga styles. They welcome practitioners of all levels.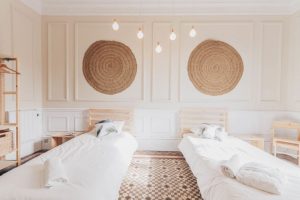 The retreat organizers say:
"This is a modern yoga lifestyle retreat, we offer a getaway, a week of yoga, wellbeing, cultural and healthy holidays in Barcelona.
The retreat offers quality yoga classes with the best international teachers, fantastic accommodation in a beautiful modernistic house in the heart of Barcelona, delicious vegetarian menu and plenty of other activities and treatments in Barcelona."
Learn more about the 6 Day Urban Yoga Retreat in Barcelona.