They offer Hatha Yoga, Ayurveda Yoga, Integral yoga, Sivananda Yoga and promise a relaxing holiday.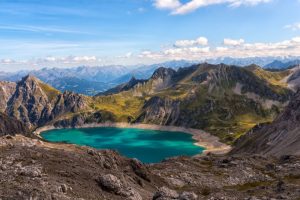 The retreat organizers say:
"Immersion. Dive. Pop up. Whether on the mountain and/or on the golf course. Even in the heated outdoor pool. For the body. For the soul. For the mind."
Learn more about the 4 Day Luxury Yoga, Mountain & Wellness Retreat in Austria.