This is a retreat that emphasizes meditation and mindfulness. If you want to learn more about different types of meditation and take long walks up in the mountains, you should check this retreat.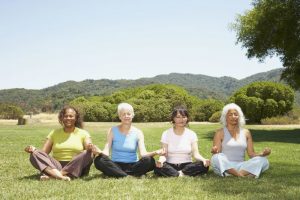 The retreat organizers say:
"During your retreat, you will learn the art of meditation that will help you to quiet the mind and allow your inner peace to come to the surface.
You will learn and experience different types of meditation and will be able to develop a mindfulness practice for everyday life which is really fitting for you."
Find out more about the 7 Day Meditation and Walking Retreat in Germany.