A time for yourself to relax and unwind… You will be staying at a family owned boutique house, have time to get lost in nature and practice yoga, meditation and pranayama.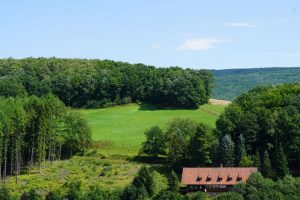 The retreat organizers say:
"In the retreat we will meet for yoga class, practicing pranayama (breathing exercises), asanas (body exercises), relaxation and meditation. Furthermore, we will go out to nature for divine healing time, take part in the healing cooking and baking session, enjoy Sauna, exchanging massage session and find our true flow in being together with our love and care."
Find out more about the 4 Day Yoga & Wellness Retreat in Hessisch Lichtenau, Germany.