The Bubble Festival is all about Bubbles. the event organizers have planned soap Bubbles, Bubble Baths Races, Bubble Chewing Gum Blowing contests, Bubble Fashion show and so on.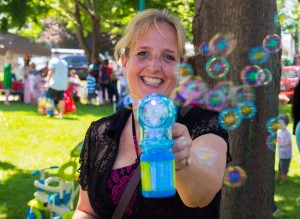 The event organizers are expecting thousands of people from all over Ontario to come to this festival, which is entertaining for both adults and children.
There will be ample food and beverages sold in the local stands for the visitors- of course the theme will all be bubbles. Tickets for the events will be sold at the gates.
For more information on the Bubble Festival, please visit https://www.facebook.com/BubbleFestival/