The Alchemy Festival (ALLfest) is to be held in the middle of May this year in the town of Litomerice. It's a cosy festival with the usual workshops, talks and seminars on healthy living and a happy life. This year's theme is: Love, reciprocity and empathy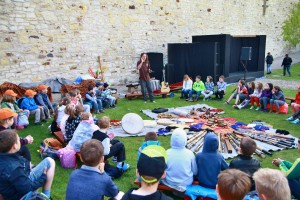 The Alchemy Festival is mostly in the Czech language and they're not renowned for their linguistic skills but you'll probably find someone to help you translate. Just buy them an organic beer.
Anyway with prices starting at around 4 euros you can't complain.
For those wishing to know more about the Alchemy Festival, please visit their website