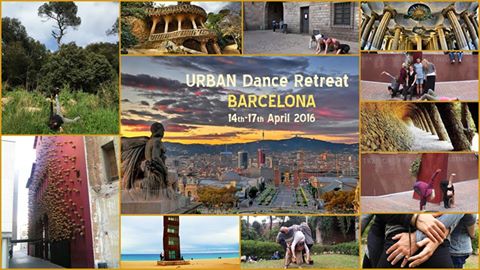 The second year of the Barcelona dance retreat.
The organisers said:
"Imagine dancing in the nature and bringing it back into the studio, dancing in the studio and taking it into the city. Going to the beach and the city squares where we will create dance and instant composition.
In this dance retreat we will use technique elements from Dance and Contact Improvisation in order to create Instant composition and dance pieces.
In the morning we will have a morning dance/meditation session to connect to our body and the here and now. After that we will go to the studio for a dance workshop learning the tools that we will use outside.
This retreat is for movers, dancers, improvisers, performers and everyBODY that is interested in exploring movement and improvisation as a way to create dance."
Check out Urban Dance Retreat.